Delete Repository from GitHub
In this article we are going to explain the procedure on how to delete repository i.e. source code from GitHub application.
Login to GitHub with your credentials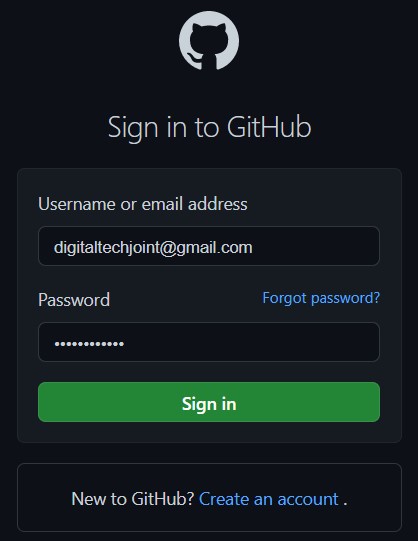 On successful login, you will be redirected to GitHub dashboard screen. On your dashboard, click on the extreme right side profile icon to expend the dropdown with list of options. In the provided options, click on Your repositories. (Refer below screenshot)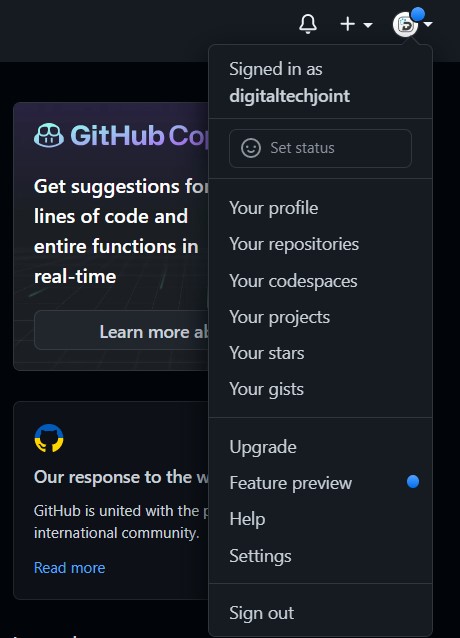 Your repositories will display list of source code or repositories uploaded in your GitHub Account. Example in the below screenshot you are able to see 4 repositories uploaded in Digital TechJoint account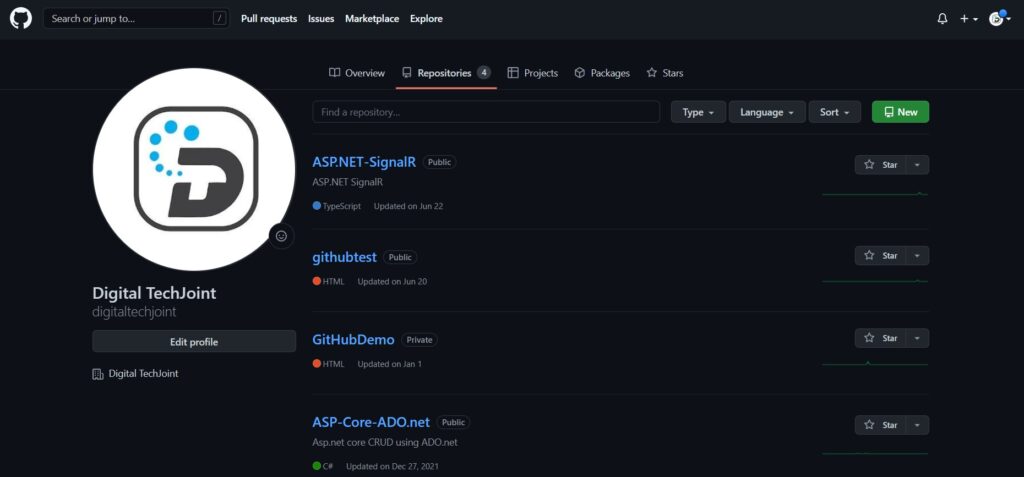 Select the repository that you would like to remove or delete from your GitHub Account. Once you click on the repository that you need to delete you will be presented with repository details screen. Click on the setting option. (Refer screenshot below)

Once you click on Setting, you will be redirected to screen having all the options related to the repository selected.
On this page, scroll to extreme below to view section titled as "Danger Zone". Here you will see the option/button "delete this repository".
You will be promoted for confirmation before permanently deleting the repository from your GitHub account. (refer below screenshot). The selected repository will be deleted once the confirmation is provided.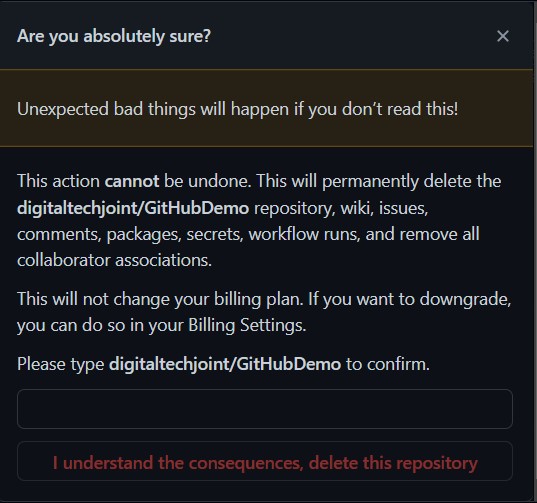 Hope you liked the article and please do subscribe to receive such articles posted on Digital TechJoint and click here to subscribe to our YouTube channel
Thanks for Visiting Digital TechJoint :-)