How To Change Netflix Account Password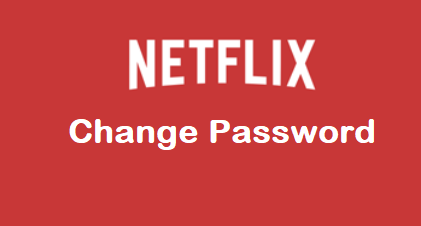 Netflix provides a huge collection of movies, TV shows and series for users subscribed to Netflix Paid version and it is important to know how to change your Netflix password.
Recently I wanted to change my Netflix password and it took a while to figure out the option. I am have mentioned the exact steps you can follow to change your Netflix account password
Follow the below steps to change the password on Browser
Once logged into the Netflix website with your original password, select your icon in the top-right corner.

Select the "Account" option that appears near the bottom of the pop-up menu.

In the Account page, you will see details about your email, password, and phone number. Click "Change Password" link to proceed with your password change.

Next, enter your current password and then enter your new password to change it. Make sure that you create a strong password that will be hard to crack. Please make sure you tick the checkbox as it will forcefully log-off from the device our users who are already having your old password.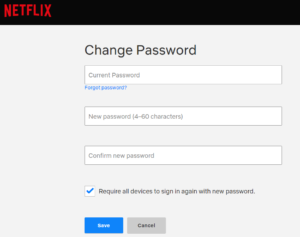 Now that you have changed your password, you can enjoy Netflix with some peace that no unwanted individuals are using your subscription.
Hope this article was helpful.
Please subscribe to our newsletter for the latest trending technology articles.
Hope you liked the article and please do subscribe to receive such articles posted on Digital TechJoint and click here to subscribe to our YouTube channel.
Thanks for visiting Digital TechJoint !!!!!