How to Withdraw PF Amount online – epfindia.gov.in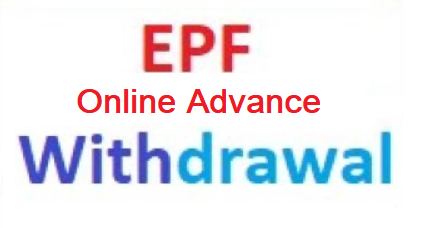 EPFO has recently announced that it will allow advance withdrawal amount which will be 75 per cent of PF balance or 3 months wages. For example if your PF balance is 1 lac and your monthly salary is 25K then you are eligible to withdraw 75k from your PF balance amount.
The initiative is taken by the Indian government considering the situation employees may be facing during the lockdown because of the Coronavirus pandemic.
Consider going through the FAQ available on EPFO website (
https://www.epfindia.gov.in/site_en/index.php ) before applying for the withdrawal request.
Below we have mentioned the procedure to apply for PF withdrawal from EPFO website
How to Apply for PF advance
Login to Member Interface of Unified Portal
Click Online Services and select Claim form (Form-31,19,10C & 10D)
Enter last 4 digits of your Bank Account and verify
Click on "Proceed for Online Claim"
From Dropdown Select PF Advance (Form 31)
You will select purpose as "Outbreak of pandemic (COVID-19)" from the drop down
Fill in the Amount required and Upload scanned copy of cheque and enter your address
Click on "Get Aadhaar OTP"
Enter the OTP received on Aadhaar linked mobile.
Claim is submitted
Depending upon the case, your amount should be credited to your bank account linked in your EPFO account within 3 to 20 working days.
Hope this article was helpful!!!
Hope you liked the article and please do subscribe to receive such articles posted on Digital TechJoint and click here to subscribe to our YouTube channel.
Thanks for visiting Digital TechJoint . Please subscribe to our newsletter